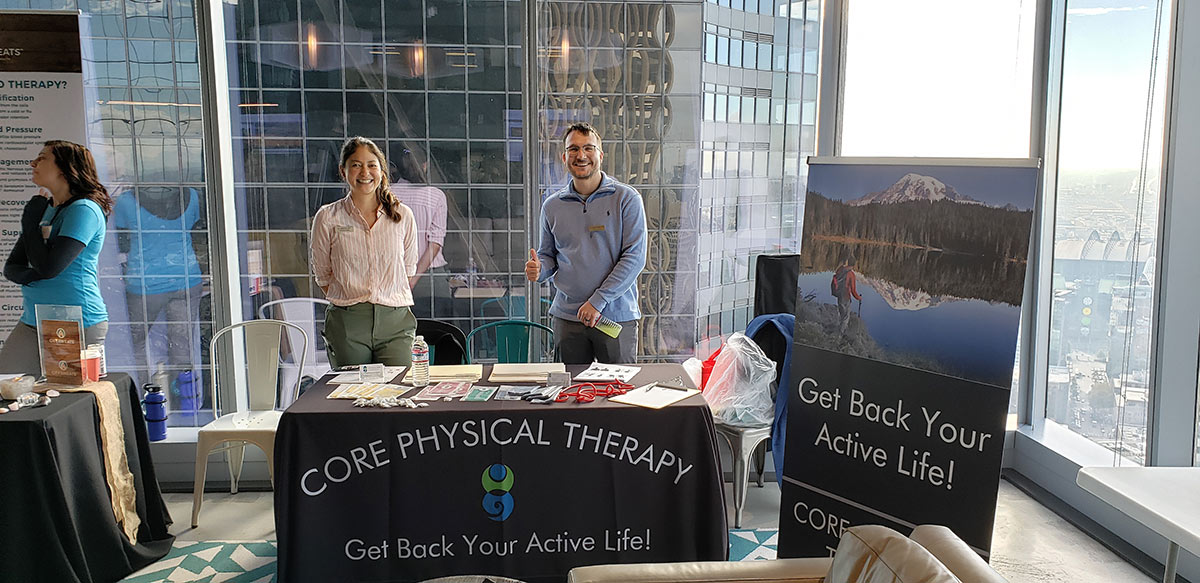 Jennifer Iyo, PT, DPT and Jacob Kmiecik, PT, DPT were invited to F5 Networks at their new location on 5th Avenue to attend their Annual Wellness Fair for their employees. This was our third year of being invited back to F5 to educate their employees on the benefits of physical therapy.
We enjoy visiting our local employers' Wellness Fairs to educate their employees on proper healthcare, as this benefits both the employers and employees in minimizing preventable health concerns. We are continuously strengthening our presence within our growing communities in the Downtown Seattle, Belltown, and Shoreline areas.
If you are interested in having us attend your Employer-Sponsored Wellness Fair, then please contact us at scheduling@seattlephysicaltherapy.com. We look forward to visiting you at your workplace!