Telehealth With Core Physical Therapy
How can you assess me without seeing me in person?
Doctors of physical therapy are trained to assess patients by verbal communication and observational measures to assess the function of the musculoskeletal or neuromuscular system. This may include joint active range of motion, postural and biomechanical function, locomotion, gait analysis, and overall functional abilities. From there, we will develop an individualized plan of care with collaboration between you and the physical therapist to achieve your goals. This is similar to the clinic setting with the PT inquiring further about details regarding your concerns, as well as social and work factors limiting you from doing the things you enjoyed prior to the injury/surgery. After assessing your condition, deeper discussion may determine if you could benefit from an on-site physical therapy clinic visit that may include manual therapy or additional treatments. If that is the case, we will provide you with locations near your area to seek alternative treatment.
What to expect on your first visit
You will need a device with internet connection as well as microphone and video capability.
Space to move around to allow the physical therapist to thoroughly perform their assessment.
1:1 quality care that is evidence-based practice and education for patients to set them up for long term success.
What form of payment do you accept?
We accept most Federal and commercial insurances as well as cash pay services if insurance does not cover our services.
With these unprecedented times, insurance providers are adapting to alternative treatment options such as telehealth physical therapy.
Our staff team will discuss insurance coverage with you when scheduling your appointment.
You should also phone your insurance company to ensure that telehealth physical therapy is a covered benefit and at what cost to you.
These are the major insurances that are covering telehealth physical therapy virtual visits.

Aetna
Cigna
First Choice
Medicare
Premera
Regence
United Healthcare
WA L&I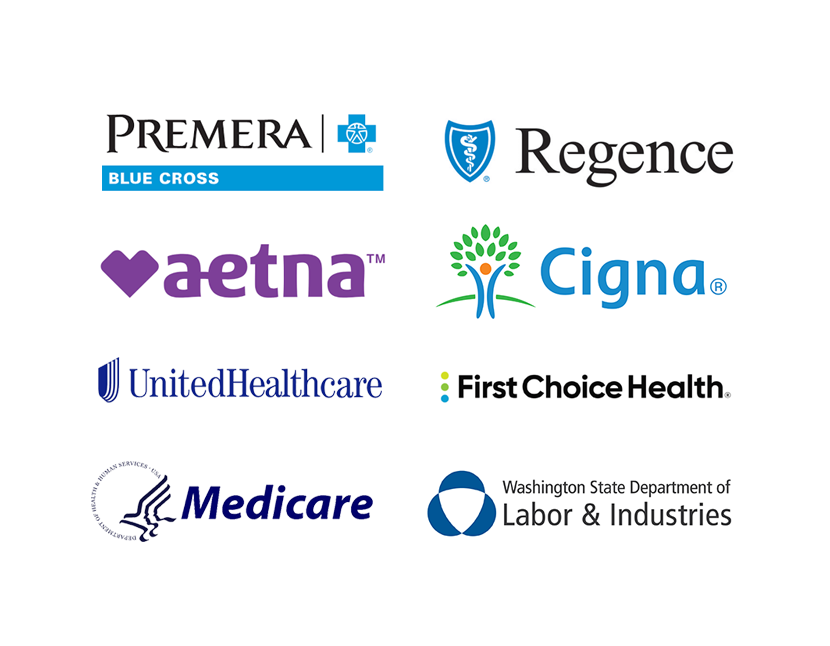 Technical aspects of attending a virtual appointment
We have created a PDF document that will guide you through the steps of attending a virtual appointment with Core Physical Therapy.
What does HIPAA compliant platform mean?
The Health Insurance Portability and Accountability Act (HIPAA) is to safeguard the privacy of patients' health information and sensitive data.
This means your virtual physical therapy evaluation or treatment session is through a secure platform that includes a multiple level defense mechanism to decrease the risk from others to intercept our patient's information and to secure our patient's health information.
Please add the two numbers together before clicking submit. This helps us reduce spam.