Jesica Ball, LMT
Massage Therapist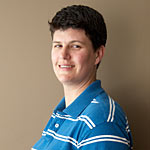 Jesica Ball, LMT fell in love with massage therapy when she enrolled in a Swedish Relaxation course while exploring Australia. This was the stepping stone that led to Ashmead College and becoming a Sports and Clinical Massage Specialist. Since her graduation in 2001, she has consistently practiced massage.
She provided therapeutic massage for Boca Trauma & Rehab in Boca Raton, FL for 4 years and during that time also worked with Florida Atlantic University Sports Medicine and Strength/Conditioning Teams to decrease injury recovery time and increase performance of all FAU athletes. Her clients have included a retired NBA player, 2004 Olympic Divers and a 2008 Olympic Swimmer.
Presenting issues that she has treated include and are not limited to; motor vehicle accidents, disc issues, low back pain, whiplash, chronic pain, scoliosis, osteoarthritis, spinal stenosis, tendonitis, bursitis, pinched nerves, radicular pain, carpal tunnel syndrome, TMJ pain and other acute injuries including sprains and strains.
She is a member of the American Massage Therapy Assocation.
"In my free time I love to be in the water so when the summer is here you can find me in Lake Washington either swimming or kayaking."