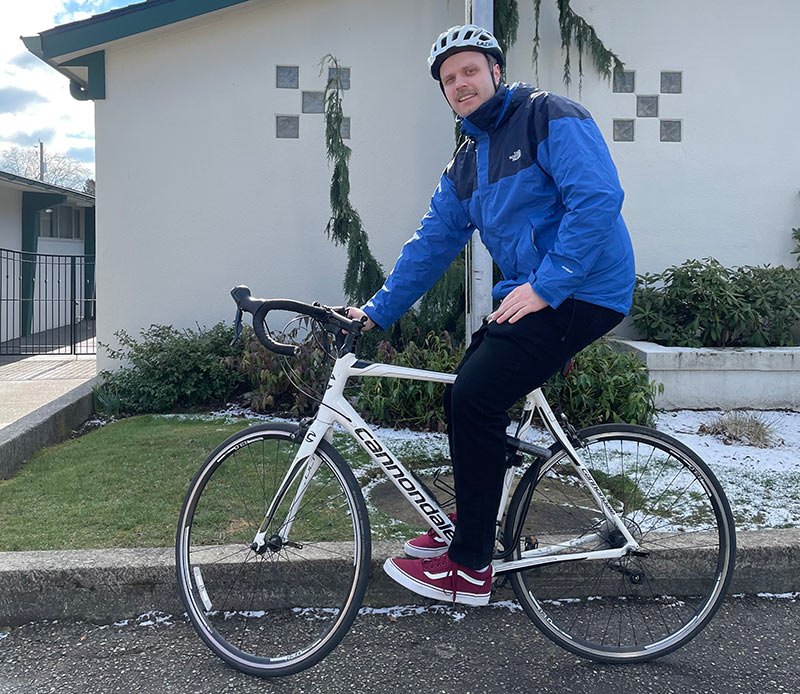 Kyle Wisniewski, PTA
Kyle Wisniewski was born and raised in Seattle, Washington. He attended Pima Medical Institute in Seattle and graduated with honors in August of 2021. While attending Pima, he studied in multiple out-patient clinics specializing in orthopedic conditions with an emphasis on work and sports injuries.
He is a strong supporter of evidence-based practice, while understanding there is nuance to each person. He will work in conjunction with you and our Physical Therapists to create a unique plan of care that strives to address the root causes of physical impairments and restrictions. His treatment methods include thorough education, individualized functional activities, posture and gait training, and manual therapy.
Outside of work, Kyle loves to ride his bike, bird watch, play video games, and cook or bake for his friends and family. He doesn't currently have any pets, but if you have any pictures of yours, he'd love nothing more than to see them.  
Kyle is a current member of the American Physical Therapy Association.